Assalamualaikum...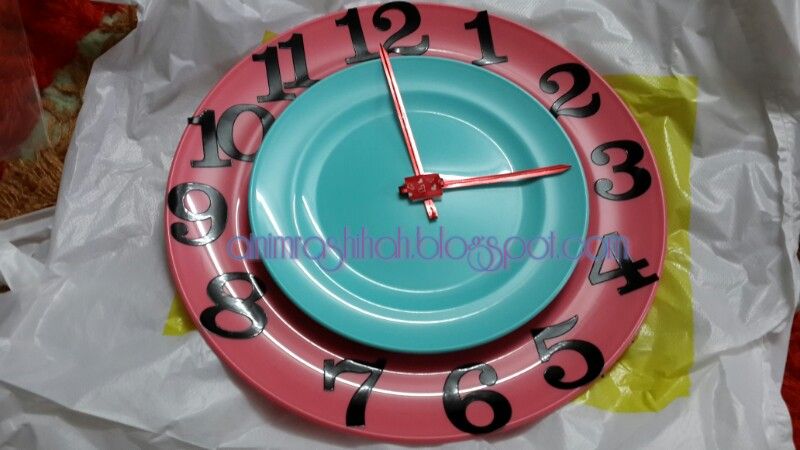 Despite of the illness, I managed to make this DIY watch on Tuesday for our photo booth project . Hopefully Kak Aida will like it.
Eh..tetibe speaking. Bahan yang aku gunakan untuk buat diy watch ini ialah pinggan dan piring plastic yang dibeli di Japan Home centre. Other materials yang aku guna ialah numbering stickers dan double sided tape.
Simple tapi nampak comel jugalah. Diy watch ni untuk kegunaan backdrop photo booth kami nanti.
Okay...till meet again.